Skip Mehl
Randall is a genuine grizzly bear when it comes to assertiveness, professionalism and persistence in the real estate arena. He was able to track down our dream house(outside of our usual area).... and get our former house leased in just a few short weeks. Once he knows what you are looking for, be ready to make a move. He will guide you along the way as your trusted advisor pointing out property aspects you never even thought of. Randall makes a forest of details seem like a walk in the park.
PROS: Very persistent in finding the right fit
---
Lisa Walsh
When our contract to purchase a home fell through at the same time that our apartment lease was ending within a matter of days. I contacted Randall. Less than 24 hours later, he had reviewed more than 130 listings, sent me a couple dozen to review and took me through more than 10 homes.
Even though I really liked one of the listings we toured, he sent me a few more listings that night--- one of which was the home we ultimately ended up falling in love with and purchasing. We closed and moved into the new home not quite 11 days after I made first contact with randall. I have no doubt that it was his quick action, thourough knowledge of the neighborhood and skilled negotiating that made it possible for us to regroup and find a new home so quickly. We would not have found this place without him and it suits our needs perfectly. I'd definitely give Randall my highest recommendation.
Pros: fast , highly Knowledgable
---
Nancy Perez
When it comes to buying or selling Houston real estate, Randall is your man. I have referred several friends to Randall, who have all raved about the experience and my experiences with him have been fantastic. Randall has a well grounded knowledge of the Houston real estate market and keeps current on all the trends. No property is too big or too small for Randall and he makes all his clients feel as if they were his only client. You'll have no regrets when it comes to choosing Randall as your next real estate broker.
PROS: Excellant service, Knowledge and Accessibility
---
Jen Hodge
We highly recommend Randall. He recently helped us buy our first home. He listened to our wants and needs and was determined to find us the perfect house. He knows the area and the market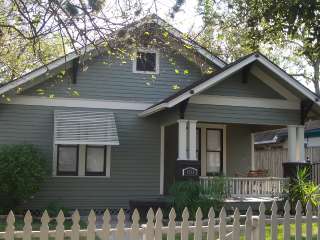 very well. When it came time to put in the offer, he was all business and knew exactly what to include in the contract ,so that we would get the house. He has flexible hours and is easy to work with. He made our home buying experience a good one!
PROS: A Realtor committed to helping you find YOUR house!
---
David Wakefield
I highly recommend Randall as an agent. He is knowledgable, hard-working, and his service is superior when looking for a house. I found Randall on Citysearch and it paid off. He located properties in a matter of days and found me a great deal. Randall wasn't about closing the deal for his own interest, he was patient and answered all my questions in this very important process.